list hentai(список хентая)
download hentai
---
Blind Night / Слепая ночь (ブラインドナイト)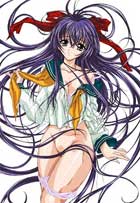 2002 год. OAV (3 ep.), 27 мин.
Genres(Жанр): хентай, школа
Studio(Студия): Pink Pineapple http://www.pinkpineapple.co.jp/
Ep.(Серии): 01. Awakening 02. Purity 03. End
Description(Описание):
When Yoji, a college student finds a demonic book, he decides to follow its writings and make a female student - Rie, his sexual slave. However, he`s not satisified with only one slave.





















---
list hentai(список хентая)
download hentai