list hentai(список хентая)
download hentai
---
Twin Dolls - Legend of the Heavenly Beasts / Куклы-близнецы: Легенда о Небесных тварях (Seiju Den Twin Dolls | 聖獣伝 ツインドールズ | 聖獣伝 ツインドールズ)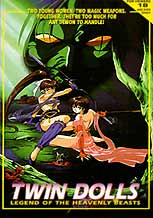 1994 год. OAV (2 ep.), 46 мин.
Genres(Жанр): хентай, ужасы
Studio(Студия): Milky http://www.milky-anime.com/
Description(Описание):
They may look like a typical pair of young ladies, but sisters Mai and Ai are anything but normal? extraordinarily beautiful, masters of a dozen martial arts and trained since infancy to become professional demon hunters, they are the Twin Dolls. Being warriors for the force of good, however, can get you into more trouble than being bad, and when a jealous classmate makes an oath to beat the Twin Dolls, she is literally possessed by a green-eyed monster! A ten foot tall green demon that is, one with an unhealthy interest in human females! Aided by a horde of scuttling sub-demons, the horned demon quickly builds a harem of Mai and Ai's unsuspecting classmates; his goal: to destroy the Twin Dolls before they can stop his plans of world conquest! Armed with lance, bow and a pair of magic pussy-willows, Mai, Ai and their allies must defeat this oversexed fiend and his army of sex slaves? or die trying!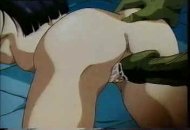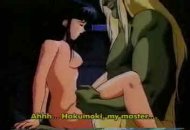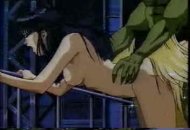 ---
list hentai(список хентая)
download hentai