list hentai(список хентая)
download hentai
---
Guy Double Target / Гай: Двойная мишень (Guy: Double Target | ガイ 妖魔覚醒 (1988) | ガイ 妖魔覚醒 特別編集版 (1992) | ガイ SECOND TARGET 黄金の女神編 (1992) | ガイ)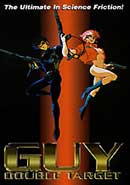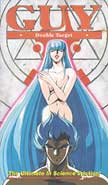 1988 год. OAV (2 ep.), 30 мин.
Genres(Жанр): хентай, приключения, фэнтези, ужасы
Studio(Студия): Digital Works http://www.vanilla-jp.com/
Ep.(Серии): 01. Guy: Awakening of the Devil 02. Guy II: Second Target
Description(Описание):
Guy is just one of those misunderstood, lovable fellows who just happens to be one of the nastiest soldiers of fortune you're ever seen ... and his partner is worse! They could be, however, the only thing that can battle Dr. Vail and breathe afterwards!

---
list hentai(список хентая)
download hentai