list hentai(список хентая)
download hentai
---
Four Play / Две на одного (Ni Kakeru Ichi | Secret Anima Series 4 2x1 Vol. 1 | Secret Anima Series 5 2x1 Vol. 2 | 2 x 1 | 2X1 | シークレット アニマ スペシャル04 『2×1 Vol.1』/ スペシャル05 『2×1 Vol.2』)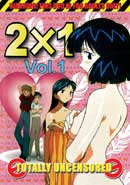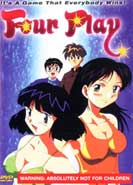 1998 год. OAV (2 ep.), 25 мин.
Genres(Жанр): хентай, романтика
Studio(Студия): Green Bunny http://www.green-bunny.com/
Description(Описание):
The teacher asks Akiyama, a geeky, bespectacled boy, and Ieda, a popular jock, to visit Noriko's house because she's been absent from school for some time. Akiyama and Ieda find Noriko, a pretty girl, alone at home. They assume Noriko hasn't come to school because she has a bad cold, but to their surprise, it turns out that she has another type of illness -- she can't stop thinking about sex. Before Akiyama and Ieda realize what's happening, Noriko demands that they have threesome. This intimate act bonds them as friends.
Commentary(Комментарии):
homa1987 | пользователь № 3627 | 2006.05.02
Никакой романтики.Вульгарная порнушка.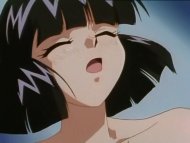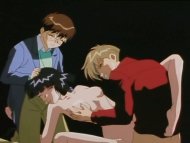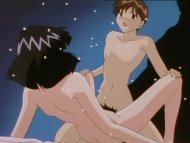 ---
list hentai(список хентая)
download hentai